Hardscaping & Interlock Design
Amigos Interlock Services (AIS)
Amigos interlock provides a range of new and specialized of hardscape-interlocking paving stone services, including, repair and restoration of your existing driveway, patio, or walkway.  In addition, we also offer stone professional work on steps, structural retaining walls, landscaping design, and custom stone flower beds.  We offer our hardscaping and interlock services in the Raleigh-Durham and Newmarket ON area.   All of our service work is backed in writing by our five (5) year service warranty. 
We also provide our services to many real estate companies, private owners, property management companies and developers.  At Amigos Interlock Services, we value every customer and are committed to high quality, value, and integrity. We are proud to offer exceptional results at affordable pricing.  Call us today for a free, no-obligation consultation (984) 345-3400 Raleigh or (905) 215-2100 Newmarket
Interlock Pressure Cleaning and Sealing
We will bring all pavers to its original color by applying 4000 PSI pressure wash to existing pavers, using a high grade commercial power washer, we will remove all weeds straight from the root, moss stains, and dirt.  Following this process, we will apply high grade polymeric sand to fill all the gaps, blow any excess from the top,   and gently apply the right consistency of water to create a hard bond between all pavers.  Finally we will apply a coat of techseal™ sealant to give it a gloss wet look that will protect the color from UV rays, and preserve the work for many years to come.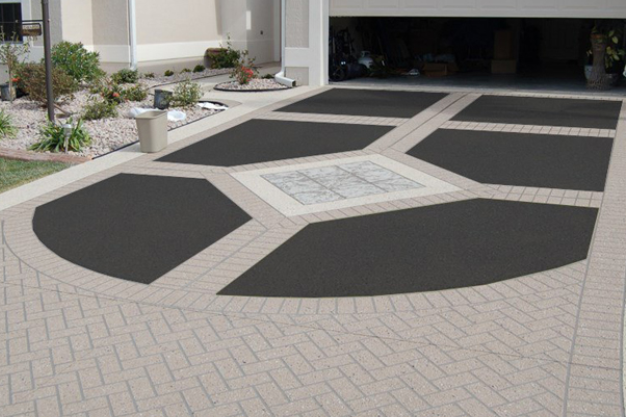 Benefits of Interlocking Your Driveway or Patio
Interlock adds beauty and value to your home, but most importantly, it brings joy and ownership pride to you. Brick pavers last a very long time, and if installed correctly, your maintenance will be very minimum throughout the course of life. A few things are true in life, one them is that you would not trust a mechanic to do a doctor's job. The same thing is true for professional interlockers.  We have over 20 years of collective experience, and the best people in the field.   All of work is guarantee in writing for one (1) parts and labor.  If you have been thinking about starting that project.  "As seen on MB Daily News and First American News".  Call us!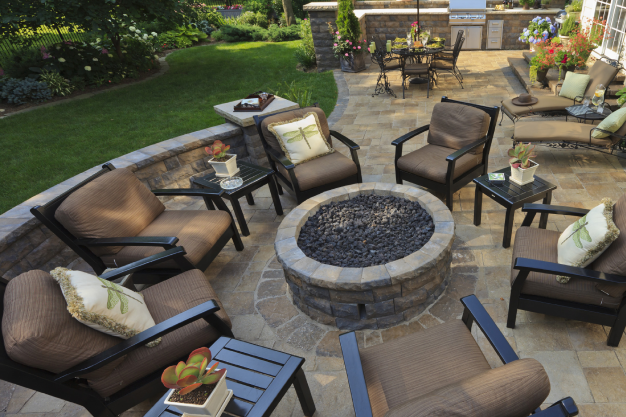 We Recommend Interlocking Pavers
Here are the top 10 reason interlocking pavers are the best option for your driveway or patio: 
Maximum curb appeal and home value
Limitless design options
Durability and rich colors
Drain water and reduce ice
Surface will not spall
Pavers will not crack
Low maintenance
Complements your driveway/patio
Appearances will go from good to great
Wide range of prices to meet your budget 
 
Research Triangle Park, NC
Rocky Point, NC
Richmond HIll, ON
Vaugh, ON
Markham, ON
Markham, ON
Hardscaping & Interlock Paving Design
Adding a hardscape design to your landscaping enhances functionality, beauty and value to your home.  
When considering to your extend your living space outdoors, hire a company that has both experience and skills to help you design the best way to make your backyard useful and beautiful.  Here are some of the advantages Amigos Interlock can bring to your next hardscaping project:
Expand living space
Extend usability of your yard
Fix landscaping grade problems
Reduce maintenance
Add privacy
Add beauty and value to your home
Compliments your house and backyards